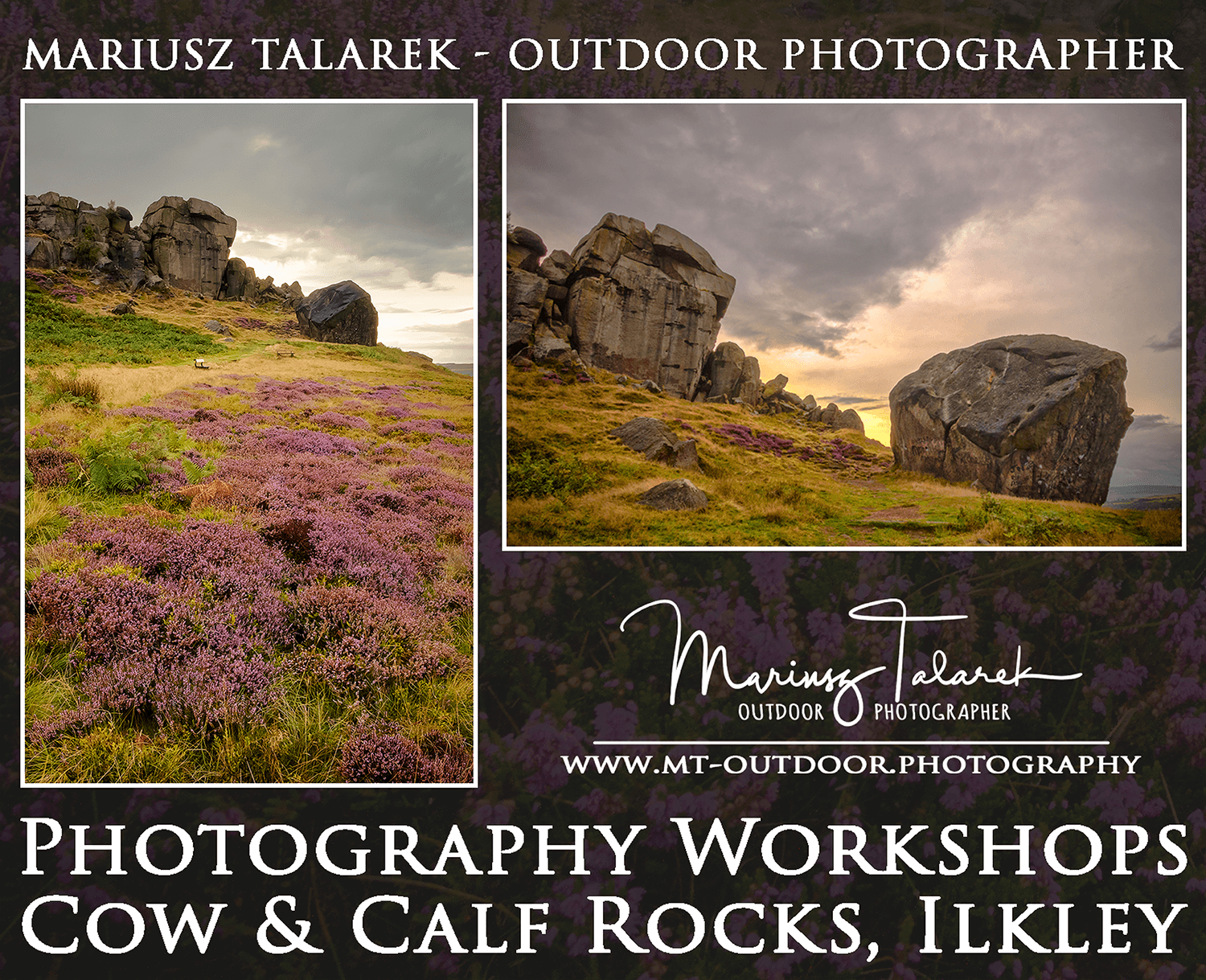 Workshops will take place on Saturday 29th September 2018 in Ilkley by Cow and Calf Rocks. We will start @3:30pm and finish @ 8pm. Workshop is arranged the way to allow us to shoot through the golden hour, sunset and blue hour. We will start early enough to prepare equipment and try different settings. I will also give you a little theory and guidance regarding exposure triangle, framing and filters. You will be practicing shooting in different camera modes. You'll learn to use exposure compensation, and to read histogram. I will give you detailed information about typical settings for landscape photography. 
I will be there for you so ask as many questions as you have and I'll do my best to explain it to you.

Despite the timeframe given above everyone is welcome to come earlier or stay longer. 

This are group workshops for 3 to 5 participants. One to one workshops are also available.

Cost of the group workshop is £75 per person.
One to one costs £200 and can be arranged at any time and location.
Equipment required:
- camera
- wide angle lens (or any lens if you don't have a wide angle)
- tripod
- shutter cable release, or wireless release (essential but not critical - without cable you will have to be able to set your camera to 2 seconds timer - delay)
- circular polarizer filter (essential but not critical)
We will meet each other on the car park next to Cow and Calf Rock Cafe @3:30
For more information about workshops and payment methods, please contact me using a form below. Alternatively you can use a
contact
tab. If so, plesase enter subject: ILKLEY WORKSHOPS 29.09.2018
Your message was submitted. Thank you!